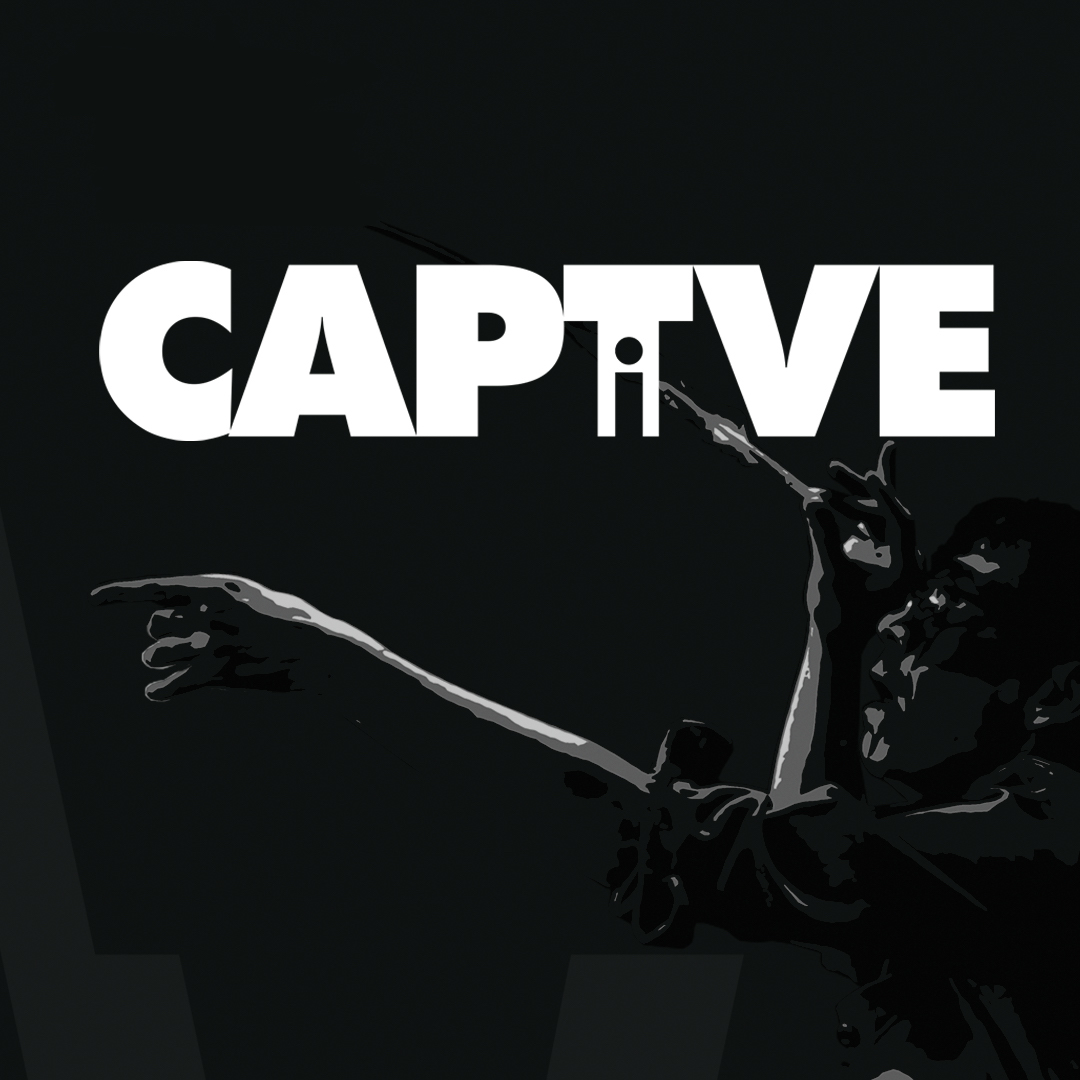 After two years of delay due to the pandemic, composer Andrew Balfour, with vocal group Dead of Winter, will finally premiere the latest concert in Balfour's Truth and Reconciliation series.
This is the third in a series of Truth and Reconciliation concerts created by Andrew Balfour to acknowledge and honour the pain, sorrow and beauty of the experience of Indigenous Peoples in Canada.
On Friday, May 13, celebrated composer Andrew Balfour will bring his much-anticipated Captive concert to life at the West End Cultural Centre, a week before he presents the same concert at PODIUM Choral Conference and Festival in Toronto on May 21.

Conductor Mel Braun will lead the Winnipeg vocal group Dead of Winter in Captive, the third installment in a series of Truth and Reconciliation concerts that began in 2017. Dead of Winter will share the stage with a slate of talented guest performers, including Melody Mckiver on viola, Alexandre Tetrault on fiddle, with an opening Honour Song and closing Travelling Song by Ray Coco Stevensen.
The Truth and Reconciliation concerts are Balfour's brainchild, and each concert centers around a theme that resonates with the Canadian Indigenous experience. Past concerts in the series have featured collaborations with an impressive range of Indigenous artists, including Cree hip hop artist Lindsay Knight and Polaris winner Jeremy Dutcher (Taken, 2017), and traditional Ojibway drummer-singer Cory Campbell and cellist Cris Derksen (Fallen, 2018). Captive will feature compositions by Andrew Balfour and Cris Derksen, as well as soundscapes by Eliot Britton.
The ideas for the Captive concert started percolating during a composer gathering hosted by Dead of Winter back in February 2020. Balfour had gathered with Eliot Britton and Cris Dirksen in Neubergthal, Manitoba, where they spent four days workshopping their ideas. The gathering was an essential event in the creative development of the concert, and, originally, the plan was to perform Captive in May 2020. Then COVID-19 hit, and like so many live music events in the last two years of the pandemic, the performance was canceled.
Well, not exactly canceled.
The last two years have given Balfour and his fellow composers the unexpected gift of time, which they have taken full advantage of to build on and strengthen their original writing.

"I think that Captive will be profound in part because it's changed so much," says Balfour. "To have an extra couple of years to sit with the project has been very eye-opening as to what we want its statement to be."
Ultimately, the pandemic has given Balfour the time to go deeper into the story he wants to tell, and figure out the best methods to provide the context of this story to his audiences. His own 25-minute piece sharing the concert's namesake, 'Captive,' has evolved quite a bit over the last two years. Initially intended to tell the story of Chief Poundmaker, a famous chief of the Poundmaker Cree Nation, the narrative has transformed into a larger story of Indigenous incarceration, to be presented in five abstract scenes.
"There's a legacy in our country of imprisonment of Indigenous people, and it's a very tragic part of our colonial history here; indeed, most of our prisons are still filled with Indigenous people. One of the key things these Truth and Reconciliation Concerts do is allow me and other composers to reset and rethink how we want to tell a story. Like 'Notinikew' (from the Fallen 2018 concert), it is not my intention to end 'Captive' with a positive note. Although I am myself a positive person, this is a subject that doesn't have an optimal conclusion."
Balfour is also careful to highlight that he does not speak for all Indigenous people.
"I can only speak from my perspective. I've had a little experience within the justice system myself, and have seen the powerful tragedy and racial injustice from the inside. But this injustice is everywhere; it's in the medical system, it's in the social system, it's in our religious institutions, it's everywhere. And the people who work in these systems, they are our intended audience."
Balfour and Dead of Winter will debut Captive at the West End Cultural Centre on the evening of Friday, May 13. This performance, however, covers only half of the excitement. A week following the concert premiere, Balfour and Dead of Winter will present Captive on the national stage in Toronto at PODIUM, Canada's national choral conference and festival. The invitation to perform at the conference is an immense honour for Balfour, whose much-anticipated concert will be a feature of the festival.
Read more about Andrew Balfour:
Choral maestro Andrew Balfour pursues his Indigenous identity through music — The Globe and Mail
Please take note of our current COVID-19 information

Check out this video for I Went to War / Poni pimacisiwin (the end of living)— an excerpt from Notinikew (Going to War) by Andrew Balfour and featuring cellist Cris Derksen and the Winnipeg Boys' Choir.
CAPTIVE concert program and texts
Performer & Guest Artist Bios

About Andrew Balfour
Andrew's works have been performed and/or broadcast locally, nationally, and internationally. He has been commissioned by the Winnipeg, Regina, and Toronto Symphony Orchestras, Ensemble Caprice, Groundswell, the Winnipeg Jazz Orchestra, the Winnipeg Singers, the Kingston Chamber Choir, Roomful of Teeth, Tafelmusik and Toronto Mendelssohn Choir, among others. Andrew is also the founder and Artistic Director of the innovative vocal group Dead of Winter (formerly Camerata Nova), now in its 25th year of offering a concert series in Winnipeg. With Dead of Winter, Andrew specializes in creating "concept concerts," many with the Indigenous subject matter (Wa Wa Tey Wak [Northern Lights], Medieval Inuit, Fallen). These innovative offerings explore a theme through an eclectic array of music, including new works, arrangements, and inter-genre and interdisciplinary collaborations.
About Melody McKiver
An Anishinaabe violist and composer, Melody McKiver (they/them) is "changing the way we think about the viola" (CBC). Praised for their "unique and captivating world of sound" (Exclaim), Melody is a compelling solo performer based in Treaty #2, where they are an Assistant Professor of Music Composition with the Brandon University School of Music. Their work integrates electronics with Western classical music to shape a new genre of Anishinaabe compositions. Melody is the current recipient of the Robert Fleming Prize, awarded by the Canada Council to an exceptionally talented young Canadian composer. Melody holds an MA in Ethnomusicology from Memorial University and a BFA in Music from York University and is a proud member of Lac Seul First Nation in Treaty #3.
About Keely McPeek
Keely McPeek (she/her), winner of the 2020 Rainbow Stage Trophy, is looking forward to graduating soon from the Desautels Faculty of Music at the University of Manitoba. After having completed a Bachelor of Music in vocal performance with a theatre minor, she is now working on a Post-Baccalaureate in vocal performance. While working on her Post-Baccalaureate, she explored her Oji-Cree heritage by taking courses in Indigenous Studies and performing a scene from the Canadian Indigenous opera Missing with the University of Manitoba Opera Theatre Ensemble. Keely is also a frequent performer in productions at the Black Hole Theatre. Her favorite past roles include Mrs Lovett in Sweeney Todd and Clarice Starling in Silence! The Musical (An Unauthorized Musical Parody of Silence of the Lambs). She is excited to be cast in Dry Cold's upcoming production of A Gentleman's Guide to Love and Murder.
About Alexandre Tétreault.
Young. Talented. Generous. Those who know Alexandre know that he grew up with his fiddles to the great pleasure of those who followed his journey (that always led, without fail, to the dance floor) over the last 10 years. A storyteller and sometimes a joker, he is first and foremost a master of Old Tyme fiddle and knows how to capture a crowd, whether he's playing a large venue in the city, a dance party in a stable, or even a small wooden cabin. With his well-known gracious and strong touch, he delivers the perfect blend of the best polkas, most energetic foxtrots, and of course, the most beautiful waltzes.
About Dead of Winter
Dead of Winter – formerly known as Camerata Nova – is a vocal ensemble located in Winnipeg, Manitoba. Since 1996, we have been engaging and transforming music lovers with an annual concert series alongside a host of other innovative projects. We emerged from the isolation of our pandemic cocoon with a new name and a bold new identity. Dead of Winter is about powerful voices that tell stories, weaving together the talents of emerging and established artists. We support and collaborate with creatives from all backgrounds. We reimagine choir and performance, live and online. We are a platform for original work to be discovered and for early music to be rediscovered. For us, winter is a season for creativity and rebirth. Who knows what treasures await beneath the frozen landscape at the centre of Canada.
Soprano Merina Dobson Perry has been one of Winnipeg's leading choral sopranos for the last decade and has made many appearances with DOW. When not singing chorally, Merina teaches music for young children, does lead vocals for a band, and hangs out with her amazing family.
Soprano Brittany Melnichuk is a recent Masters Graduate in Choral Conducting from the Desautels Faculty of Music and current conductor of the Rainbow Harmony Choir.
Soprano Sydney Clarke, a Masters Graduate in Vocal Performance from the Desautels Faculty of Music, spends much of her time these days as an opera singer and voice teacher (Manitoba Conservatory). A life-long love of choral music, from her youth in Ottawa, brings her back to DOW as a rich-voiced 2nd soprano.
Alto Ange Neufeld is one of the founding members of Dead of Winter and a long-time chorister and Elementary School teacher in Winnipeg. Ange is renowned for her sing-a-long house parties.
Alto Donnalynn Grills is a long-time soloist and chorister in Winnipeg, as likely to be singing for Manitoba Opera or Rainbow Stage as for Dead of Winter. Donnalynn runs the Preparatory Division at the Desautels Faculty of Music.
Alto Katy Harmer is another recent Master's Graduate in Choral Conducting from the Desautels Faculty of Music. Having been involved in choral music-making from North (Yellowknife) to South (Toronto), she currently runs a large choral program at St. Andrews River Heights United Church in Winnipeg.
Tenor Nolan Kehler, a native of Altona, Manitoba, holds a Master's Degree in Vocal Performance from the University of Victoria. When not singing, Nolan is kept very busy at CBC where he works as an Associate Producer for daytime radio.
Tenor Scott Reimer, another native of Altona, has sung chorally in more parts of the world than anyone else in DOW, through his long-time connection to the World Youth Choir. A fine conductor and composer in his own right, Scott heads up the Choral Program at Mennonite Brethren Collegiate Institute. Scott holds a Master's Degree in Choral Conducting from the Desautels Faculty of Music.
Tenor Mike Thompson is another founding member of Dead of Winter and has spent a lot of time with Andrew Balfour teaching music in Northern Manitoba School Divisions. Mike is Manitoba's only professional Digerydoo player and does a mean overtone.
Bass Dr. Matthew Knight is a specialist in Georgian Choral Music who plays any number of instruments and regularly graces the DOW bass section with his many skills. Matt regularly puts together Georgian and Sacred Harp workshops.
Bass Al Schroeder is a founding member of Dead of Winter and the go-to guy for low notes, overtones, and Crystal Bowls in Winnipeg. A Mastercraftsman, Al's inventive renovations can be found in many local homes.
Bass John Anderson is a recent graduate in Vocal Performance from the Desautels Faculty of Music. When not sharing his voice with local choral groups, John can be found teaching at the Children's House Montessori School.
Tenor and Dead of Winter conductor Vic Pankratz is a long-time soloist and choral conductor here in Winnipeg. Whether singing a Schubert Mass with Robert Shaw, stalking the stage as Spoletta in Puccini's Tosca with Manitoba Opera, or working with his High School choral program at Westgate Mennonite, Vic continues to make his mark as one of Manitoba's leading Choral Educators and community builders.
Conductor Mel Braun also hails from Altona, where cracking sunflower seeds while speaking Plautdietsch (Low German) lives side-by-side with music-making. A long-time baritone soloist with Tafelmusik and Opera Atelier, he has performed across the continent in Opera, Art Song, and Oratorio. In the last decade, he has premiered many new works by Andrew Balfour with Dead of Winter. When not singing or conducting, he heads up the Voice program at the Desautels Faculty of Music, where many of his students have gone on to significant careers as performers and music educators. After a less than stellar season by the Winnipeg Jets, he has pinned his hopes on the Toronto Blue Jays and a potential three-peat by the Winnipeg Blue Bombers.